How to Pay BullVPN with WeChat Pay.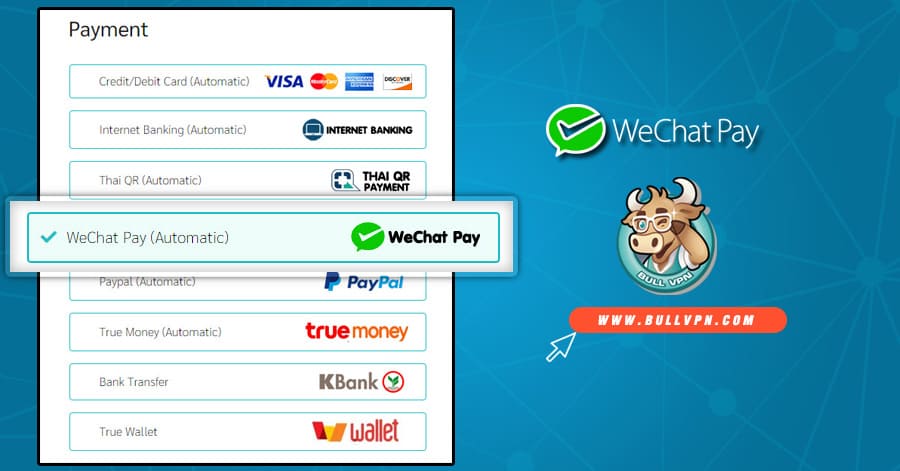 For customers using the WeChat App, we can use the WeChat Pay feature to pay for BullVPN services easily, conveniently, and quickly, and receive automatic days immediately.
Visit Order www.bullvpn.com/order
1. Go to Page Order Select the type "WeChat Pay"

2. Choose Package
Choose "Package" that you want to use.
1 Month: $ 4.49
3 Months: $ 13.99
6 Months: $ 25.99
1 Year: $ 45.99
3. information enter Email or Username in BullVPN
*Not have account Register่
"Check information" of your order
4. Specify the activation date. When the time is up, the system will open for the day.
Click "Order" The system will take you to the WeChat Pay page.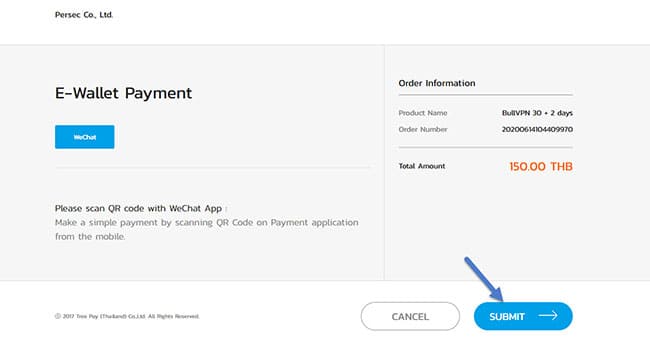 Choose WeChat Pay and Submit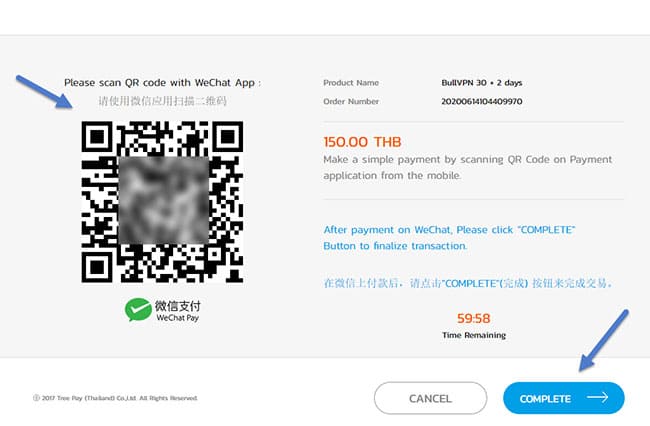 The system will display the QR as shown. Then open WeChat for Scan to complete payment.
When Payment Success in Wechat Pay Please click Complete.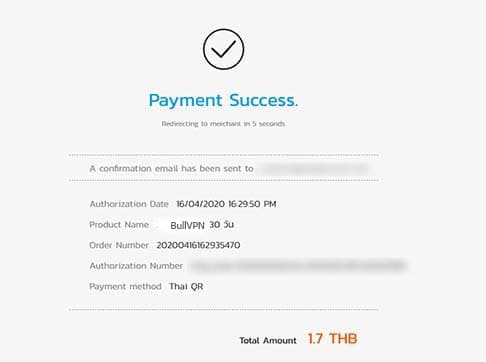 When payment is successful, BullVPN will show the order number in the form. Then press My Account to check the time immediately.



Invoice
Invoice => www.bullvpn.com/member/order