For customers who use True Wallet, can transfer True Money.
How to pay BullVPN with True Wallet
1. Go to Order: www.bullvpn.com/order
Select True Wallet
2. Choose Package
Choose "Package" that you want to use.
1 Month: $ 4.49
3 Months: $ 13.99
6 Months: $ 25.99
1 Year: $ 45.99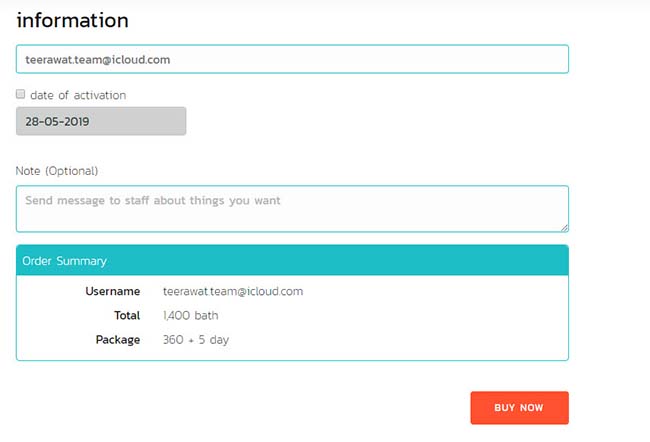 check the information again for accuracy, then Click BUY NOW or order now.
1. Check the price
2. Enter the mobile number associated with True Wallet.
3. Press Get OTP Code to receive OTP.
4. Enter the OTP number received.
5. Press Confirm Payment
BullVPN system will display the order number in the form, then press My Account to check the time immediately.
Invoice
Invoice => www.bullvpn.com/member/order